Dear friends, journalists, workers of mass media! I congratulate You with Journalism Day!
Back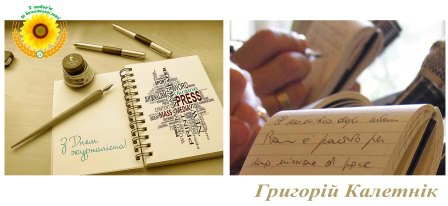 Journalism has always been a litmus test paper for understanding of the processes that occur in the society. Since independence we have passed several phases of development and formation of our country. And every time a significant role in this process played journalists.
I respect your opinion, professional and social position. You are people who with the help of your mind and talent make history today. I am proud of those journalists who honestly and truthfully cover events that take place in the society. Thanks to your points of view changes that Ukraine is waiting for become possible.
I am sure that from the objectivity of the media depends the solution of the today's political situation in our country. However, for the sake of the objectivity, it should be noted that in most countries the freedom and democracy are concepts that are not separated from such a concept as responsibility.
Certainly, today, our country is going through extremely difficult times. But I believe that thanks to the journalists' vigilance Ukraine will become a truly democratic European country.
On this festive day I wish you to continue to bring to the society the high word of truth, faith in the future and social optimism, high print runs, increasing of readers, strong health, happiness, family welfare, respect from people, new interesting topics, projects and perseverance in achieving new heights in the field of journalism. Let not betray you luck and creative inspiration!
Do your work honestly and selflessly for the welfare of the Ukrainian people!
---