On May 17, 2014 the Minister and the representatives of Ministry of Agrarian Policy and Food of Ukraine visited Vinnitsa National Agrarian University.
Back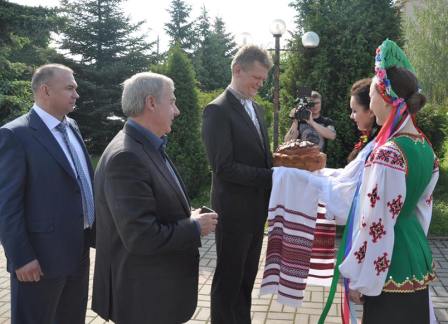 On May 17, 2014 the Minister and the representatives of Ministry of Agrarian Policy and Food of Ukraine visited Vinnitsa National Agrarian University, where they've met with the teaching staff and students of the University, members of the Youth Forum –excellent students of agricultural universities from all over Ukraine. The meeting was also attended by the Acting President of NAAS, representatives of the regional administration and the regional councils.
President of VNAU Grygorii Kaletnik informed the guests about changes and improving of standards for students and postgraduate students which took place at the university in recent years. These positive changes are increasing of auditorium fund for more than 6 thousand m2, new lecture halls with multimedia technologies, laboratories with modern equipment, convenient practical and training rooms. Also they've visited a new canteen of a restaurant type for 250 people; lecture halls equipped for conducting of online lectures and video conferences that allow to broadcast lectures of leading scientists, researchers and colleagues from other educational institutions of the world; self-elaborated system of management of quality of educational process "Socrat", universal library hall with the library fund of more than 30 thousand books. Students of the department of hotel and restaurant business and tourism conducted master classes of their speciality for the administration of the Ministry, region and other guests.
While answering the questions of youth Shvaika I.A analyzed the socio-political situation in the country, the economic development of the agricultural sector, expressed his point of view that students, while studying at the university, could not only get the theoretical knowledge but also work and gain practical experience. He noted that it is very important today to develop the educational process together with the construction and development of the own practical base of agricultural universities.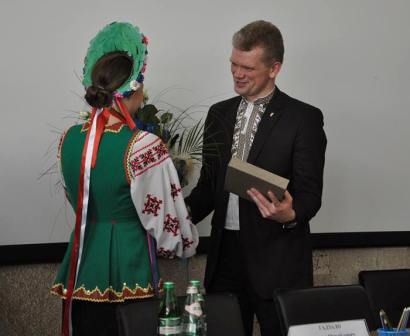 Grygorii Kaletnik added: "We absolutely agree with this point of view as the program of development of VNAU as a scientific, research, educational and industrial complex on the basis of integration with research institutes and experimental farms of Institute of bioenergy crops and sugar beets of Ukraine's NAAS, gives an opportunity for our students and young researchers not only to learn, but also to take a practical training in modern research stations, farms, laboratories, etc."
Minister Ihor Shvaika while answering questions about the practicability of integration of universities, noticed that it should occur naturally in a competitive market economy, where each teaching staff together with students should prove that they are able to teach, train, educate professionals and attract to their higher educational establishments entrants and students.
In conclusion, President of Vinnytsia National Agrarian University Grygorii Kaletnik expressed: "I wish you health, success and happiness. I believe that You, as a highly professional specialists, who care about native Ukrainian land will be able to start a new history of Ukraine as an agricultural leader of the world!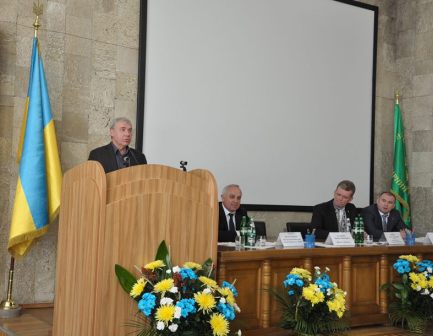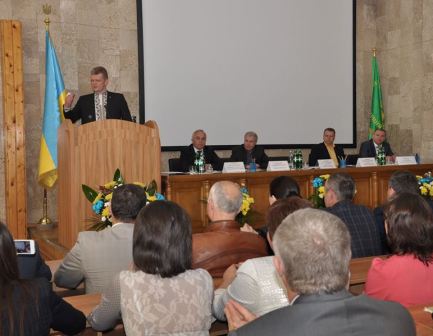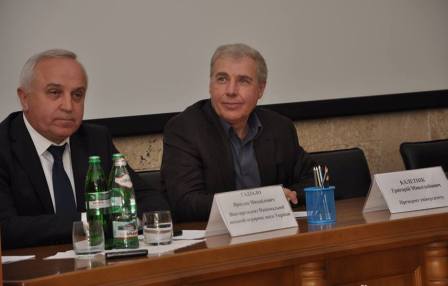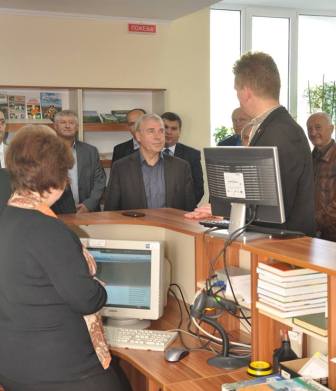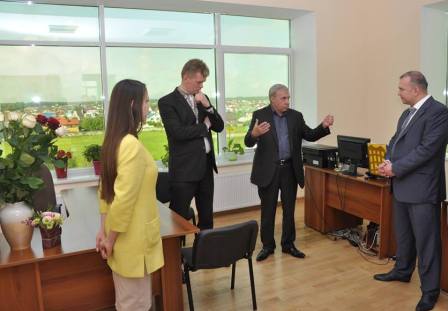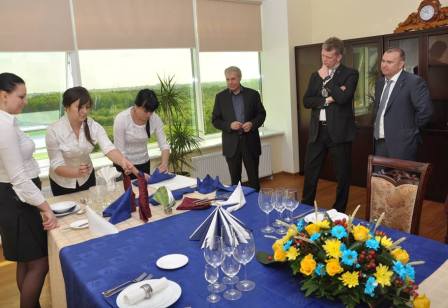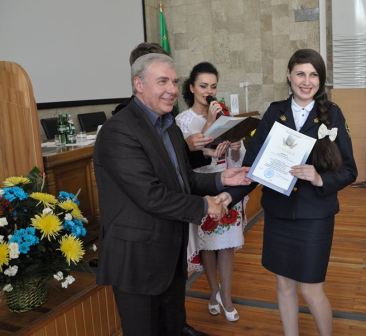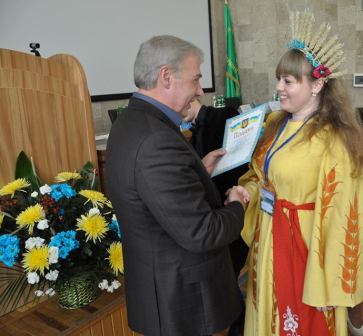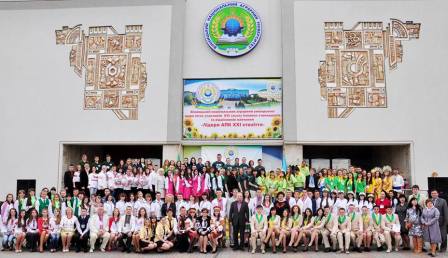 ---