For five years, on 15th September at Lviv Folk Architecture and Life Museum is held an Art festival "Veretyno"
Back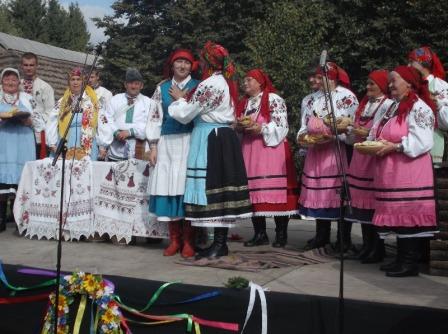 Autumn is time for weddings. For five years, on 15
th
September at Lviv Museum of Folk Architecture and Life is held an Art festival "Veretyno".
This year the festival has invited citizens and visitors to the "Ukrainian wedding." The basis of the program of the festival made the ancient wedding rituals of Boikivshchyna, Hutsulshchyna, Podillia and Slobozhanshchyna. Such as: "Cutting of periwinkle", "Unplaiting of the braid ", "Dressing up of young man for marriage", "Braiding of wreaths" and "Wedding Ritual Dance". Collectives- participants familiarized the guests with true wedding traditions and gave the spirit of a real Ukrainian wedding.
Wedding rituals of Vinnytsia were represented at the festival by an amateur folklore - ethnographic group "Kumasi" of the House of Culture of Chahivska village. Podolski authentic costumes, unique dialect, unusual customs and traditions moved the audience to the real Chahivska wedding.
The members of the group express their sincere gratitude to the organizers of the festival and the deputy of the Verkhovna Rada of Ukraine Grygorii Kaletnik, for supporting the team and the opportunity to participate in the festival.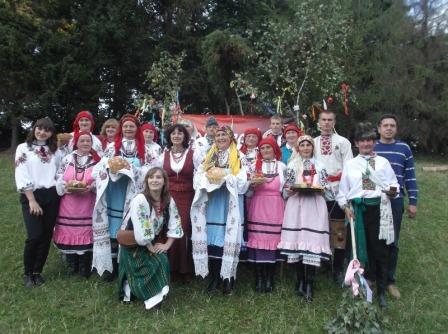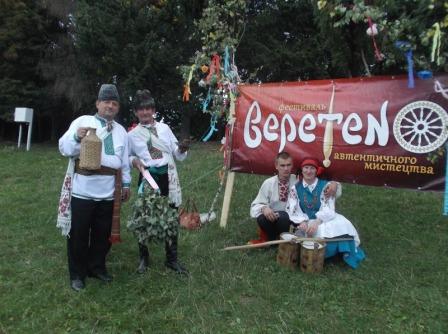 ---